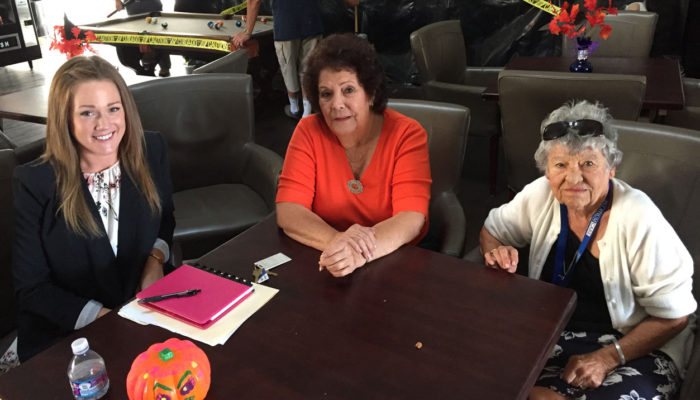 Our resident spotlights are aimed at learning how our communities have assisted and provided for those in each community.
Where were you living prior to living at Villa Anaheim?
Beatrice was living in Palm Desert prior to moving to Villa Anaheim.
How did you become involved with this property or how did you hear about it?
Beatrice drove by Villa Anaheim with her son who showed her the community. She put her name on the wait list and shortly after that became a resident of Villa Anaheim.
How long have you been a resident?
Beatrice has been a resident for 10 years and has become good friends with some of the residents. It was very noticeable that Beatrice was known after seeing her interact with a couple of the other residents.
What do you like most about living at Villa Anaheim?
Beatrice loves that everyone is friendly which contributes to the great community feel she has had while living at Villa Anaheim. The apartments are very safe which she loves. The community is close to mostly all of the places that she runs errands to so she likes the convenience of everything.
What onsite activities do you like to participate in?
Beatrice is extremely active within her large family. She has eight children of her own and over 30 grandchildren that are mostly local making her extremely busy. She loves cooking so when she is not over at one family member's home she is at another spending quality time with them and cooking! She is constantly on the go with her family but does enjoy the times that she spends with the people at Villa Anaheim.
How do you feel living at Villa Anaheim has changed your life?
Beatrice is extremely happy at Villa Anaheim. She has all of her needs met while being close to her family.